[minor spoilers]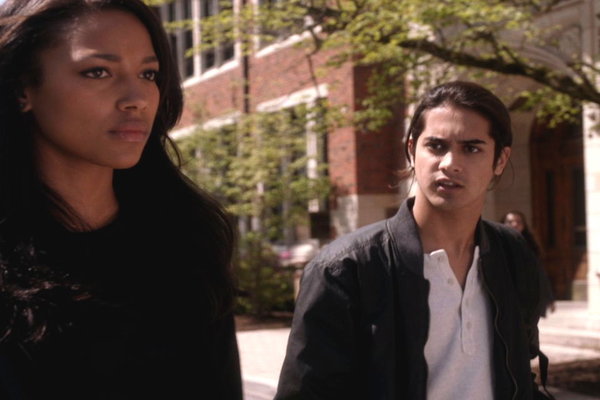 This episode had quite a few new interesting developments.
Jo decided to venture out into the world of high school a little more, which really didn't go too well for her. In the past two episodes, we've seen how Danny's been treated as an outcast. In this episode, we see how that affects Jo. The effect being that she gets more attention like she wanted, but not in a good way.
Lacey continued to bug me in this episode, but she eventually redeemed herself. I don't think anyone likes Archie (including me), but I can see where he's coming from. If a convicted murderer came to my school, I would want my friends to stay away from him too. Except, I just wouldn't say anything to said murderer, which is where we both differ. I was disappointed that Archie was going to redeem himself, and that things were going to turn cheesey, but I was not disappointed.
Jo's dad continued to piss me off. I'm just being biased because I love Danny, and Jo's dad is only trying to solve the case, but he could at least try being a little more open-minded. I also couldn't stand watching Jo's parents get all lovey; I felt a little bit repulsed.
I don't hate Karen anymore because in this episode we can really see that she's just trying to protect Danny, and I don't think anyone should hold a grudge; especially since Danny doesn't.
Overall, this was a really nice episode. I was thoroughly entertained, and never once found myself getting bored.  We're moving along with the mystery with more clues, instead of being stuck in the same place. A continuously unsolved mystery is one of my pet peeves; I'm not really sure why I still watch PLL…
I can't wait for the next episode!
I rate this episode 4/5 stars! 
BTW book reviews are still coming.